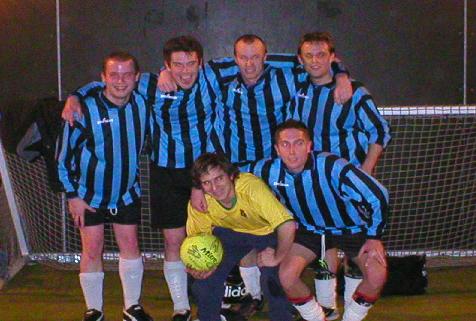 From left to right (Back): Roger Westwood, Ben Brace, John McGhee, Chris Jones. (Front): Paul Mangan, Dan Montieth-Knight.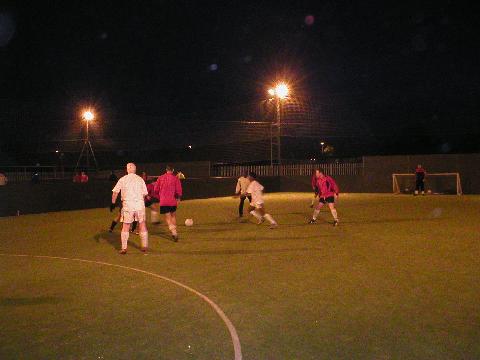 RTFC Vs Eastside FC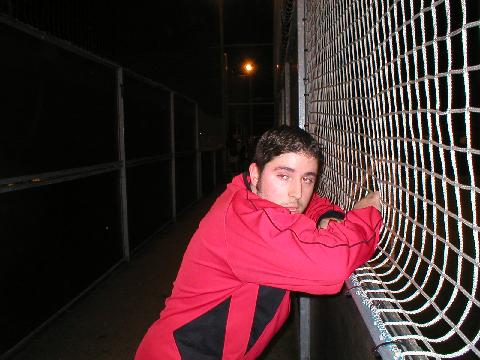 Murrell. Knackered.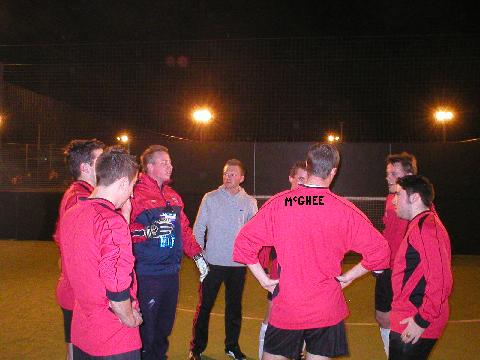 The half time chat and energy replenishment.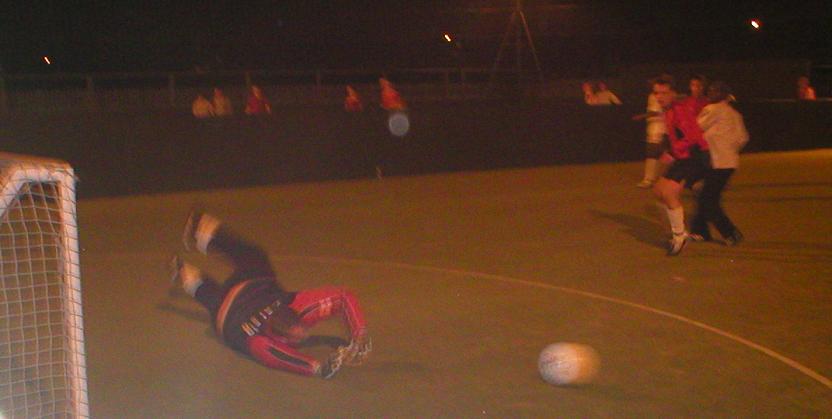 The Crane in full flow with another super save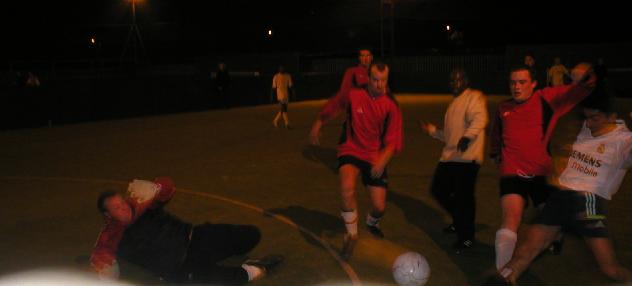 Crane, McGhee and Westwood with faces of grim determination for the Towners.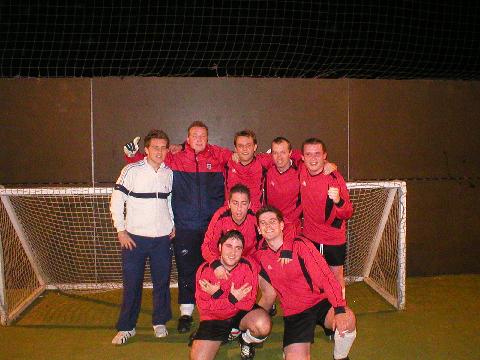 Oh ref!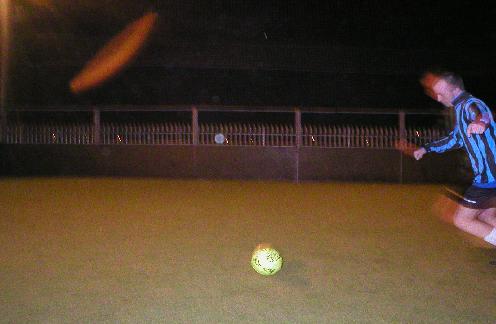 The first goal just about to be popped in.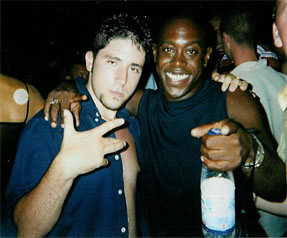 Celebrity fans are the way forward for the club.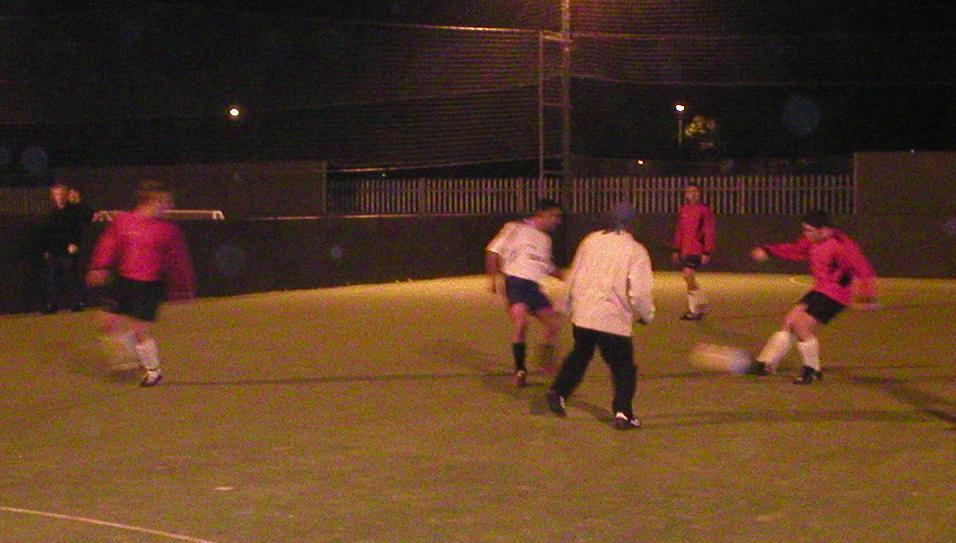 Murrell spots Jones out on the right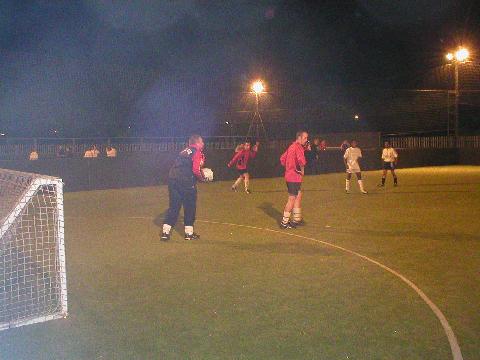 The Crane gets ready to power one out to the forwards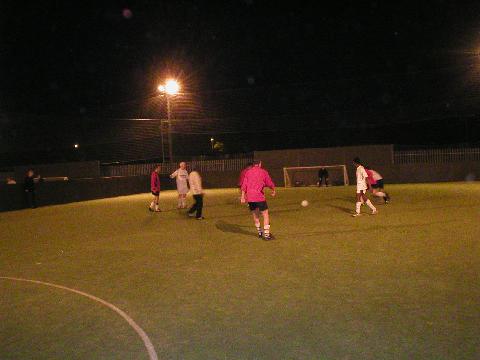 More furious play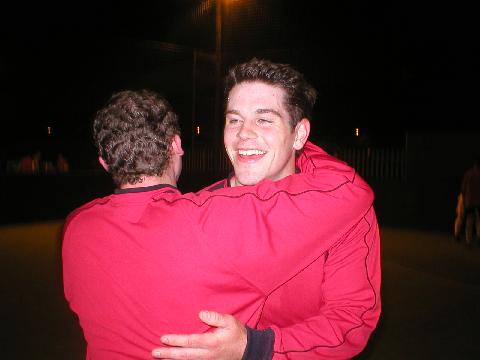 The Brace and Dogs share some affection after another Romford Town win