It was Steve Hammond who was to show us the next highlight of the game before the end of the first half as he went on a mazy run in which he took on a San Miguel player only to be fouled by someone that ended up coming off more injured, literally. Because he had to come off. Anyway, some geezer who was wearing trousers and a stripy top came on for him but he was crap aswell.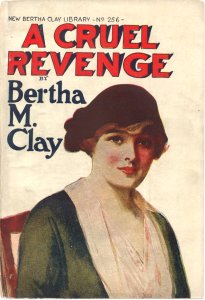 Apparently, this IS about revenge
Finally the second half came and it was 4-2 to the good. The Towners had been playing well and more of the same would no doubt secure victory. At half time the San Miguels changed keeper but it seemed to have a detrimental effect on the game.
As the second half started San Miguel realised that they needed someone guarding their goal that had goalkeeping experience. So off came their best outfield player to go in goal. After this, the game looked a little one-sided. It was time for the talent to be displayed.
Time after time, the magnificent Lenny came forward to attack and extend his account for the Towners, but it was not be. Everytime he came forward, the keeper did well to save. It was frustrating to watch but the stand-in keeper was equal to everything that left Lens foot.
So it was over to likes of Tynan, Murrell and Hammond to make a mockery of a team that were actually a bit of a challenge in the first half. One particular stunner was a Robert Tynan boomer that came flying from the middle of the field and nestled sweetly into the far corner beyond the stranded keeper. In the end, San Miguel seemed to just give up and the game was for there for the taking. Tynan, Murrell and the Hammond all finished with 4-a-piece and a win for the team that every week never fails to 'bring it'.
Player Ratings
Rickee Murrell - Me? The 13th duke of wimblem? Here? Getting man of the match? After a season of dismal goalscoring tallies for someone thats supposed to be a forward it's finally nice to get a hatrick and then some.
Robert Tynan - A lovely debut game for the man they've dubbed 'Rooney'. Controlled things up front well from the off and was very effective from midfield. Linked up well with most players on the field and score 4 lovely goals. Thanks for Wednesday fella.
John McGhee - A brilliant keeping performance for McGhee although he didn't have much to deal with in the 2nd half. When he was called upon though, he was usually up to it with some terrific acrobatic saves. Rolling out was superb as was his comunication.
Steve Hammond - Another fine performance for a man that always delivers. 4 stunning goals and a repitore of fine passing and forward running work all over the pitch. Has a large one.
Roger Westwood - A stunning performance from the dogs with some super running but his passing was the one that really stood out on the night. Must have claimed multiple assists and came close several times himself. Can be very proud of a good nights work for the towners.
Stuart Leonard - The cruncher as always kept order at the back throughout the game with a fine performance for his sister club. Came close on several occasions but still managed to stick one on the counter for the club.