Romford Town went into the second half with a close lead and started promisingly, McGhee particularly aroused after the interval. But with a team full of so many excellent players, it was the Pac that had to shine as another Romford Town attack steamed forward. Staying back had left the Pac with lashings of space when the ball was laid back to him, following the same simple trick Romford Town had try to pull off in the first half. This time there was no mistake though as Pac lined up a cleanly hit shot to bury it beyond the stranded keeper to complete a fine move.
McGhee was after more glory too though as he joined another Towners attack. After achingly getting near misses from usually the right side it was time to stick one in as McGhee found himself in a little bit of space again. No mistake for the second time in the game as he added another to his goal tally.
The second half got worrying as the OAPS started turning things around. Pulling their score back, ever closer to the Romford Town total, the Towners looked to the Dogs to bring things back for the Towners. Starting a move in midefield he teamed up sweetly with Hammond, Jones doing his job too, to provide another option, but the Dogs picked out Hammond spectacularly so the hitman could lay the finish to rest in the back of the OAP goal and claim his hatrick.
With some bad refereeing decisions usually present every week, it's rare that I will overturn decisions but thanks to McGhee and Lyndsey (that's right darlin, you're in, you're famous, you're on the best site on the net!!!) who confirmed there was another goal scored Romford Town won this game 8-6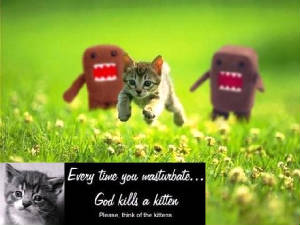 Quality
Player Ratings
Stu Pac - The man picks up his first Man of the Match, joint with Hammond on a night when he played like a Makadelic Makedotious. Excellent work in defence, some lovely passing and a well taken goal make Stu a deserved recipient of this honour.
Steve Hammond - Took the joint votes after another stunning display and scoring the 100th Towners goal this season. Super-skilled as ever, Hammond set the game up for the Towners wqith his early goals, but his tackling and crunching abilities were up there aswell, good effort mate.
John McGhee - Two fine goals and some excellent defensive work with Pac at the back, charging down shots and OAP attacks with the John McGhee determination of death. Can't ignore his superior passing abilities on the night also. A superb run out.
Crane - A good night for the Crane, not up there with last week but still impressive nonetheless. Still screaming like a bitch at defenders with that classic Crane booming voice, excellent stuff from the man between the sticks.
Chris Jones - The Honz makes a triumphant return to Romford Town with two goals, the first one particularly sexual. Hard-working and determined the Honz showed us what the Towners had been missing in a skillful player that always give evrything he's got.
Roger Dogs - A fine game for Rog as he came up trumps with a superb performance up the wings. Passing inside, making important runs and claiming many an assist during the game to show how important the Dogs really is at Romford Town.
Rickee Murrell - Oh my fucking god. Piss off Murrell you nonce and come back when you can play, twat.